Your Medical Services Team
The Your Medical Services Team has been established with experience and strategy at its core. Our team has been developed to assist you and your team breathe new life into your medical Practice. 
Our actions and reporting immediately post investment, use tried and tested processes and policies to ensure success in delivery of agreed objectives for everyone involved. 
We are the Your Medical Services Team and we want to add value, steer strategy and work closely with you and your team to create positive change for you and your Practice. 
Don Patterson – Chairman
Experience
Don has 35 years' experience working within the healthcare sector, having founded and developed both the Bettercare nursing home and the Keys childcare groups. As founder and Chairman of Your Medical Services, Don is committed to the Company Mission which is to ' ensure that the GP and Primary Care Team stay at the heart of the community', especially in rural parts of Ireland.
---
Wendy Chambers – CEO
Email:  wendy@yourmedicalservices.ie

Phone: +44 (0) 7702 916 186
Experience
Wendy has  extensive experience within the health/social care sector. Following her training as a Registered General Nurse she worked in elderly care for 17 years in various senior positions. During this time Wendy completed her degree in Health and Social Services Management. Prior to her role as CEO of Your Medical Services, Wendy was the Operations Director for one of the largest children's homes companies in the UK for 10 years.
---
Graeme Steele – Financial Director
Experience
Graeme has worked within the finance industry for the last 18 years, having graduated with first-class honours in Economics from University of Ulster, before undertaking his professional accountancy qualifications with the Institute of Chartered Accountants Of Ireland. He became a fellow of the ICAI in 2018.
​He began working with the Patterson family group companies in 2013, overseeing investments and opportunities as Finance Director.  During this time, he has worked within the hospitality, renewable energy, healthcare and property sectors
---
Marc Murphy – Non-Executive Director
Experience
Marc is a qualified accountant with almost 34 years experience working within the healthcare sector, ranging from elderly care, residential care for children as well as GP services. His experience has been very operational in addition to that of finance and has primarily focussed on growth integration and managing change within a range of private companies working with private equity investors.
Throughout his career, Marc has worked alongside and for the Patterson family for more than 30 years and is delighted to continue to provide support to Your Medical Services.
---
Dr Lorraine Doherty – MB MPH FPH(UK) FFPHMI FRCPI – Non-Executive Director
Experience
Dr Lorraine Doherty is a senior Public Health Physician with experience of working in the Health Services in Ireland and Northern Ireland. She has extensive leadership experience in Public Health since 1992, including holding posts in Northern Ireland as Consultant in Public Health, Consultant Epidemiologist, Assistant Regional Director of Public Health (Health Protection), Honorary Lecturer Public Health in QUB and Deputy Chief Medical Officer for Public Health and Health Protection.
Most recently, as National Clinical Director, she led the Public Health response to COVID-19 Pandemic in Ireland, which included working at national and international level. Lorraine has significant experience in service development and improvement, and, also in clinical governance and quality assurance.
Lorraine is a previous member of the Board of the Faculty of Public Health Medicine, Royal College of Physicians Ireland. She holds a non-executive director position on the board of the RISE foundation, Ireland.
---
Leanne Richardson – Operations Manager Dublin
YMS are delighted to welcome Leanne to our senior management team as Operations Manager for the Dublin Area.
Experience
With over 20 years' experience in both administration & accounting roles & having studied with Accounting Technicians Ireland in 2010, Leanne brings extensive experience to the organisation. Leanne has five years' experience working as a manager within general practice & is dedicated to ensuring that YMS practices continue to provide excellent care to patients within the community.  Leanne is currently studying a master's degree in healthcare education with the RCSI and is confident this will accelerate her knowledge within the healthcare sector.
---
Collette Byrnes – Southwest Operations Manager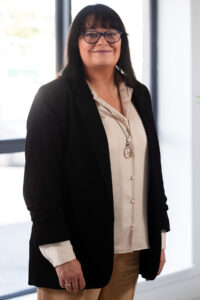 YMS are delighted to welcome Collette to our senior management team as Operations Director for the South West.
Experience
She has a wealth of experience and has a focus on ensuring that every YMS practice delivers the best possible care for our patients
---
Debbie Williams – Finance/Administration Manager
Before joining Bettercare Capital in 2018, Debbie worked for 8 years for one of the largest Children's homes provider in the UK in various senior positions within the organisation.
Experience
With over 20 years' experience working in a finance/admin role both locally and internationally, Debbie brings extensive experience to the organisation.